About Charfish Design
This is where we're supposed to say something fancy and official sounding about increasing the ROI of your website's efficiency parameters by necessitating the affluence of the flux capacitors and being customer-centric.
Nah.
What we do is much more simple: We help you look good and run a smarter business so you can make more money and use it to help out your fellow man.
That probably sounds too simple. But it works, so that's what we roll with.
Since 2008, we've helped more than 300 700 individuals and start-ups look better & earn better. And it's no accident that our clients go on to have six-figure product launches, hit best-seller lists and quit their jobs to become location independent. It happens over and over. It's almost like science.
About Charlie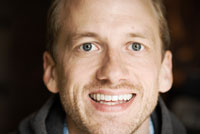 I'm a 30-something, happy-go-lucky, ever-kid. Once an artist, writer and musician, I turned to architecture as "a backup plan." Years later I turned back to art, writing and music, as that's what I should have been doing all along. In my book, backup plans should be renamed "failing all the way to the grave plans."
I started Charfish while working for a large coffee company you've probably heard of. It was a fine job, "architecting" coffee shops and pretending to be Frank Lloyd Wright.
But I had a graphic design itch that needed to be scratched, and during evening hours Charfish was exactly what I needed. Soon those moonlight hours creating logos for fake clients turned into an obsession. And I started asking myself the question, "What if?"
So I quit my job, and thus began the what-if experiment.
It has been exhilarating, difficult, amazing, terrible, educational, full of wonder, a dream come true, and worth every single second.
My clients are the best people in the world, each one holding a part of my dream in their hand.
Random Things
I draw on everything. So please don't hand me a permanent marker and then ask me to babysit.
I love rock climbing. Looking forward to breaking the 12a barrier soon.
My pizza has anchovies because they taste like awesome.
When I see nice pens or pencils I have to buy them.
I rarely visit stores called "Expensive Pens and Pencils."
I believe that communication is at the base of every success in life and business. If you write me, I'll write you back.
I don't challenge Authority so much as just laugh at it when it starts saying stuff.
I believe that above all else, the purpose of man is to help.
Sometimes, but not always, you can find me at these places:
You can also hit me directly at:
Charlie (at) CharfishDesign (dot) com
Has anyone ever even heard of you guys?
Well – *ahem* – aside from the giant "Namedropping" section on our homepage, we really aren't comfortable displaying a roster of A-List clients here. We do have to show some of it for social proof and so you can see we have some credentials, but other than that we like to let our work speak for itself. Cliques are no fun.
Truth is, while we have A-Listers aplenty on our client roster, we don't pander to them nor do we seek them out. The red carpet we roll out for a "big-time client" is the same red carpet we roll out for everyone else. We work with Fortune 500 companies but also with busy mothers, nervously launching a business from their kitchen tables. We work with New York Times bestselling authors, but also people just finishing up their first ebook.
So, yes. We've worked with clients from all over the planet. And there was even one guy who might have been from the Horsehead Nebula.
Here are a few areas where we've made happy clients: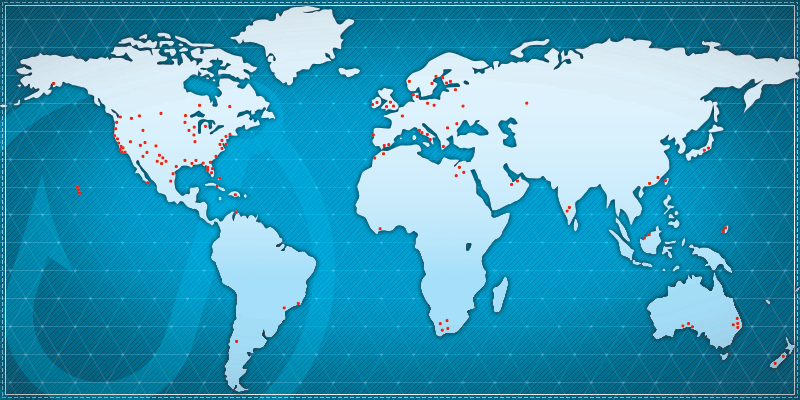 What's with the fish hook all over the site?
The hook in our logo, right. Bit of a story behind that.
Well, we're called Charfish, which is sort of an awesome mysterious play of fantasy and horror, mixed with trepidation and angst, laughter and spooky doom.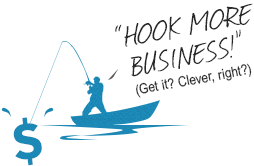 Anyway, the "fish" part of Charfish seemed to inspire a fish hook, which we liked a lot as a graphic element.
Plus, at one time we had a tagline that read something like: Hook more visitors and business with awesome design! So the whole thing was sort of this evil maritime specter from the deep metaphor.
Which makes sense, right? I mean, when people think about web design, who doesn't envision an evil, scary, bottom-dwelling fish?
That about covers that. (Hey, we said it was a story, not a good story.)
Thanks for stopping by. We hope you enjoy your stay!
Better branding, better marketing, bigger profits...all in one spot.
Get my exclusive, subscriber-only content and real-world strategies on how you create your own profitable corner of the interwebz.