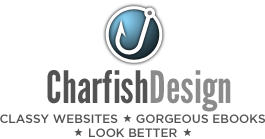 "Methinks your site needs some crutches."
We believe in launching, doing and getting it out there. Well, we gave this new design a Godin-inspired "Ship it!" and he we are.
Therefore it's very likely, in fact I guarantee, that some parts of the site might not yet be top-notch. We tested a lot and ran the site and coding through the wringer, but no doubt some things are still awry. After all, there's probably some dude out in Podunk, browsing this new site on a Casio calculator with Internet Explorer 6 (I just threw up a little).
Speaking of Internet Explorer, you should probably be looking at this any website using Firefox or Safari to get the best experience. Ditch Internet Explorer altogether and your life will improve by a factor of at least eleven. Why? I could give you the philosophical stance or the technical one, but both pretty much equate to: Internet Explorer is pretty lousy for exploration. Sort of like trying to dig a ditch with soggy kleenex.
Anyway…regardless of your browser…if you find anything funky, feel free to give us a shout and we'll fix it. Unless it's Internet Explorer. Then we'll probably just shrug and say, "Meh."
That's about it for now, gang.
I appreciate you being out there, folks. It's been a great year, and this has been more fun than I would have dared imagine.