Free Goodies: Paint Textures
Annora |
25 February, 2010 |
Leave a Comment |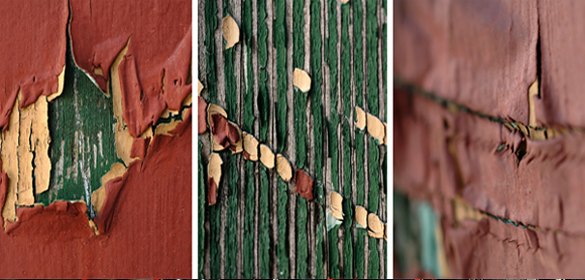 Free Paint Textures for your designing pleasure. Oh yes!
Everyone has spent the last month or so crying for the lack of free items, I know. So here you are, some funky peeling-paint textures. You can print these out and frame them for your living room, or you can download them and make your friends jealous with your growing free textures folder. Yay.
About the paint textures
There is nothing I like better than peeling paint. Seriously. I see it anywhere and I have to stop and just look at it. It is layers and layers of pure awesomeness.
Anyway, each of these 3 textures are .jpg's and are in one size: 3872×2592. The total file size is only 4.2 MB (quick download!).
If you end up using them on something and it looks super rad, you should share it here. I love awesome stuff. Especially when I wasn't the one who just spent a million hours working on it.
I hope you enjoy them!
File Info:
File Size: 4.2MB
File Dimensions: 3872×2592px
File Type: .jpg (4)
---
If you enjoyed this post, get FREE email updates
Subscribe to the Charfish Design Newsletter and get more design-related goodness than you can shake a stick at!
No Spam. We won't sell, trade, or "accidentally lose" your email.
Related articles to enjoy!
You got somethin' to say?