This is Part 2 of the 10 Ways to Make Your Website Look Better series.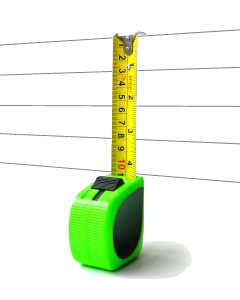 The text you're reading right now is at 1.6em, or 160%. (It may be different if you're reading this in an RSS reader.) I chose this size on purpose.
First, my body text uses a serif font. Serifs inherently make the letters seem slightly bigger, tighter and more busy. Sans-serif fonts aren't quite as busy visually, so you may not need quite as much line height.
Second, Charfish is a spacious site. I wanted even the text to breathe well and have plenty of white space, which suits the somewhat minimal design. The eye isn't confused here by closely-packed sentences or dangly letters that run into the lines below. It just works. And that's what proper web design is all about.
And speaking of proper web design, we've still got eight more posts coming up in this Better Website Series. Subscribe now and you won't miss a single one of them!